Increase your patient volumes, improve the radiology service you provide and save on costs.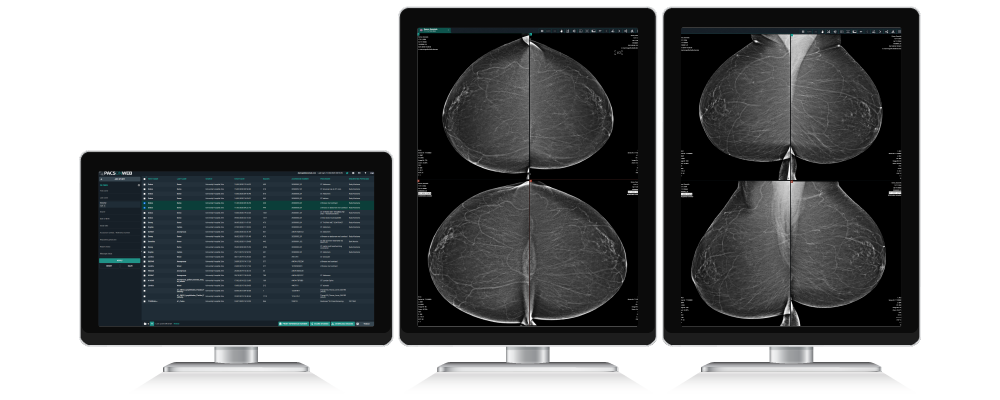 Reliable & flexible service to optimize your service.
The unique centralized cloud architecture of PACSonWEB is what makes our PACS different. By using one imaging system to organize and control the entire value chain of medical imaging, PACSonWEB allows you to provide significantly improved service to radiologists, general practitioners, referring physicians and patients, ensuring higher adoption and increased satisfaction from all users. The simplicity of a fully cloud-based infrastructure allows us to reduce the total cost of ownership by as much as 50% compared to traditional local enterprise PACS implementations.
Improved service and higher patient volumes.
With PACSonWEB, we support you completely, meaning you're able to provide a higher level of service to your "customers" – patients, referring physicians, and clinicians and hospital administration. The easy, efficient and streamlined service that PACSonWEB enables for all the users in your care network means higher rates of adoption, higher satisfaction levels – and the potential for higher patient volumes. In fact, hospitals which have implemented PACSonWEB have seen patient referrals grow by 10% in one year, thanks to the improved levels of service they offer.
Cross-hospital sharing & collaboration.
Connecting and collaborating with other hospitals, or other doctors in the care process, is easy and built in. For internal and external doctors, PACSonWEB provides quick and easy access to rich radiology reports and images including the right hanging protocol from the start, providing a complete cross-hospital timeline of the patient, at all times and locations, and on any device connected to the internet. All information and images are also available at other hospitals or clinic sites, for specialists following up with a patient or reading studies from another location.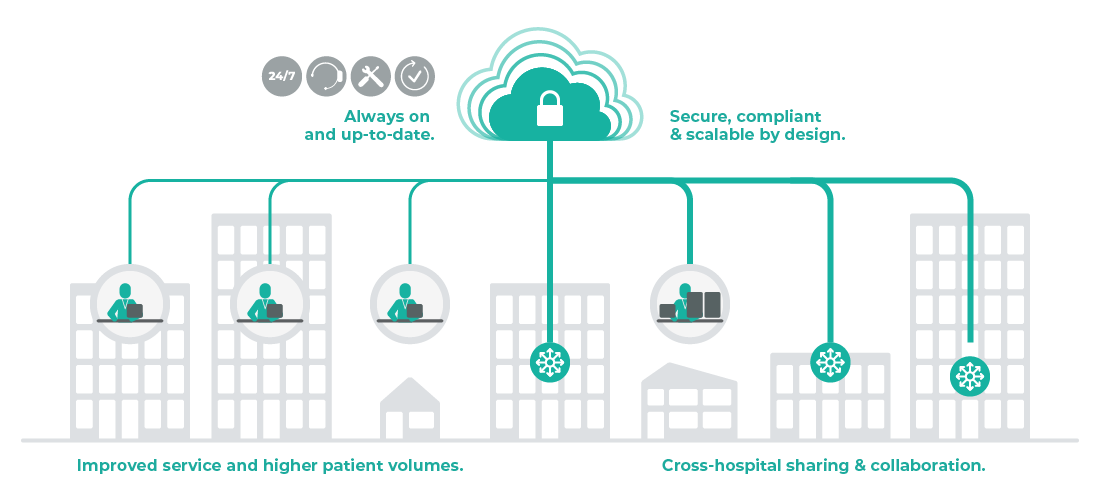 Always on and up-to-date.
Unlike the traditional on-premise enterprise-oriented PACS model, with PACSonWEB we manage all service and support for you. This approach provides guaranteed peace of mind that your PACS will support you as required, when required, without any delays or interruptions. (And without any need to route service requests through your IT department.) Support for all users, including clinicians and referring physicians, is provided through a central help desk managed by DOBCO Medical Systems.
Secure, compliant & scalable by design.
Data is maintained in the most secure type of data centre. Comprehensive encryption, high-level authentication and various hardware and software firewalls ensure that data is sealed against unauthorized use. Protection from data loss and recovery is guaranteed and several security procedures and methods have been installed. PACSonWEB is a CE class IIa certified medical device, and fully aligns with ISO standards ISO27001 and ISO13485.
When you need to scale up, it's easy, whether you're expanding within your hospital or adding new modalities. PACSonWEB is hyper-scalable with an always up-to-date central environment that grows with your requirements.
Are you a patient?
Then you probably want to consult your results.
You can log into our PACSonWEB portal by clicking on the button below.
Click here to consult your results
Try it for yourself!
Take the next step, and try it out for yourself.
See the future of medical imaging first-hand, with a full working demo of PACSonWEB.
Try our demo